Brickadia Alpha 5 Patch 4
New melee weapons, a whole ton of new player parts, many important bug fixes, and more available now!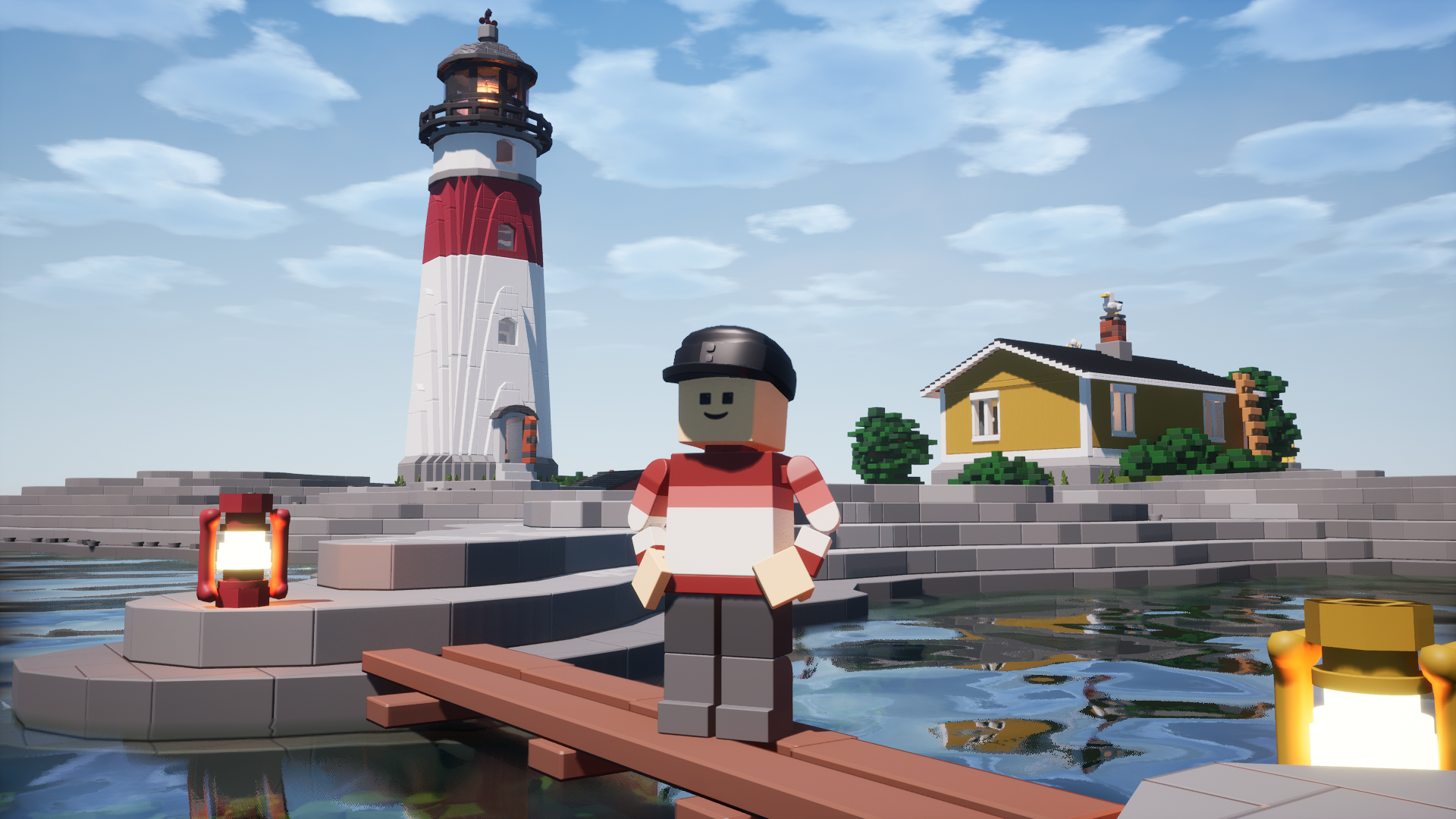 The fourth patch for Alpha 5 is now available. We've added new melee weapons, many new cosmetics, and fixed quite a few bugs. Read on to learn more.
New Melee Weapons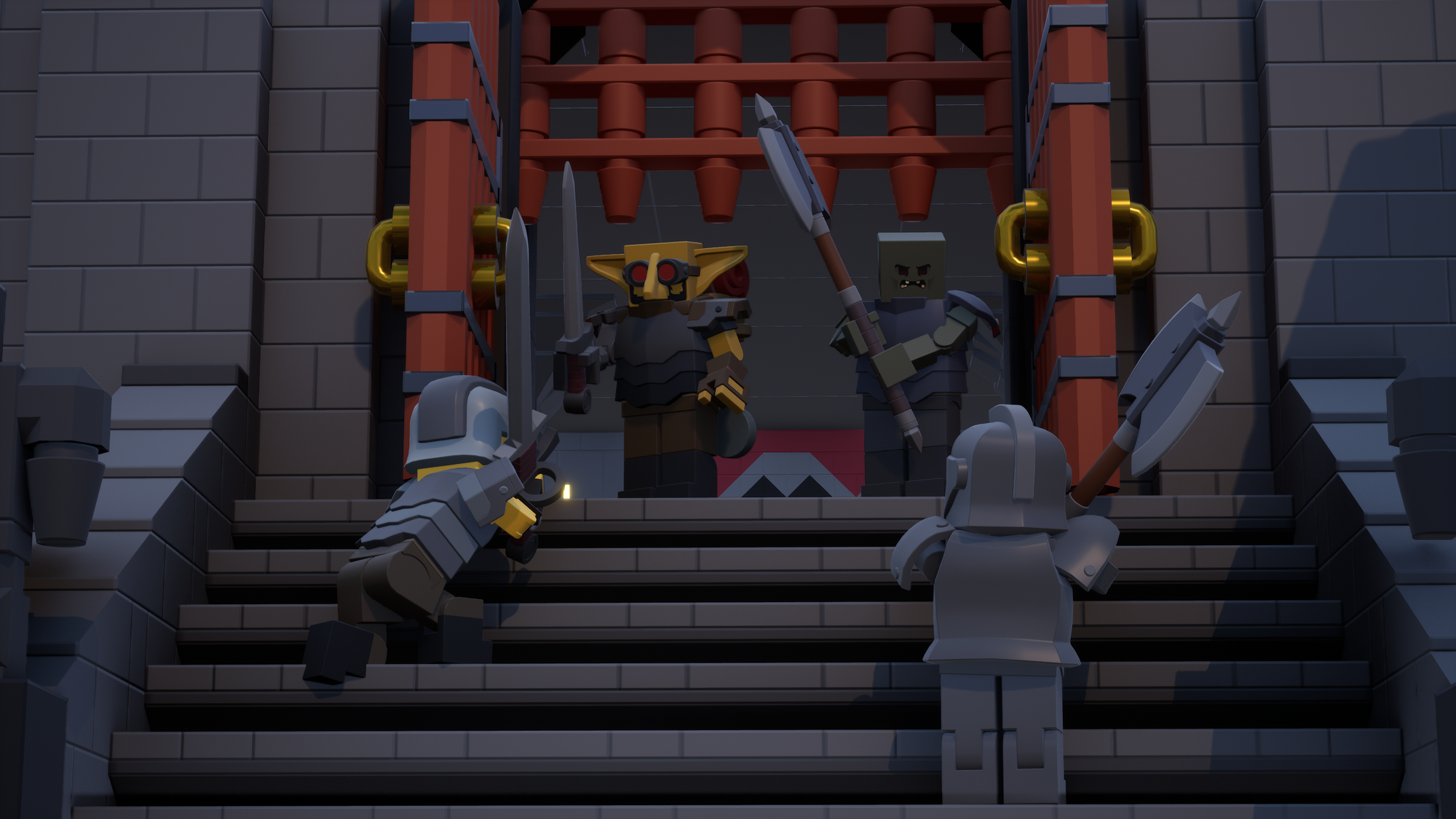 Never bring a knife to a sword fight. Wait, that's not a sword, that's an axe! Did that guy just THROW it? We've added a small collection of medieval melee weapons including multiple swords and axes for you to use in your servers.
New Player Parts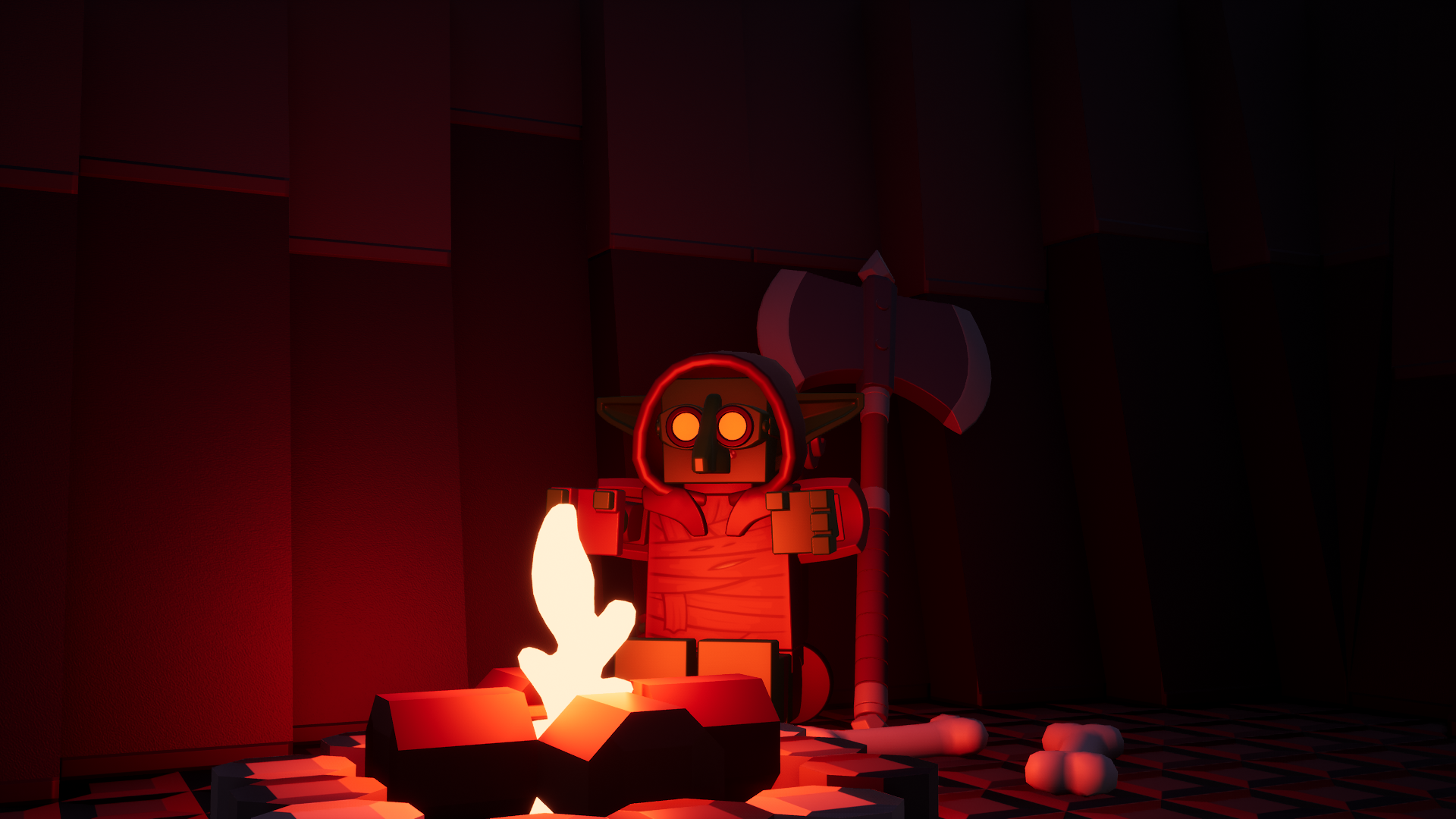 Patch 4 comes with 30 new player parts and even some stickers. From more striped pieces, to new hats, to goblins, there's something for everyone. Or maybe you'd rather add fish fins, a zipper and a wind-up key? How about a duck bill?
And Even More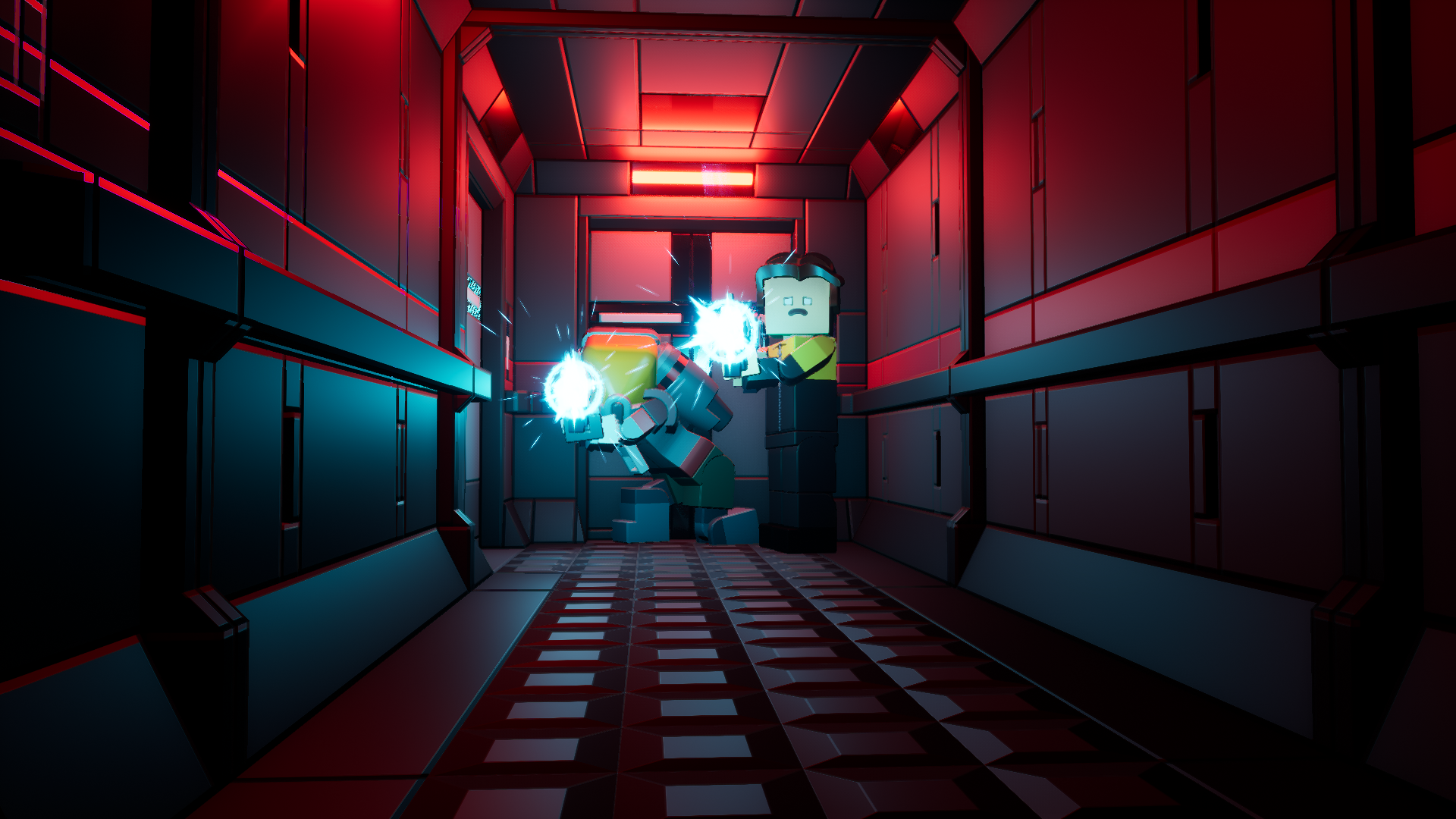 As usual, we only highlight a few headline changes in updates; there's way more to find below, read on!
Detailed Changelog (CL6701)
This is an exhaustive list of every change in the patch.
UI
Minigames

Updated icon for Deathmatch game mode.

Avatar Editor

Can now copy colors from the avatar with middle click.
Slightly improved tooltip on the avatar viewport panel.

Misc
Gameplay
Minigames

The maximum number of teams in a minigame is now limited to 50.
The Round Time now has a minimum of 5 seconds, if not set to infinite.

Weapons

Added Pulse Carbine, a sci-fi rifle with very high rate of fire.
Added Arming Sword, a light one handed melee weapon.
Added Zweihander, a heavy two handed melee weapon.
Added Battle Axe, a large two handed weapon with two attacks.
Added Hand Axe, a light one handed melee weapon that can be thrown.
Stick Grenade projectiles now spin while flying.
Added kill icon for Stick Grenade.

Items

Added Health Potion. Drink to recover 50 health.

Weapon Balance

Auto Shotgun now fires slightly more bullets per shot with less spread.
Cosmetics
Body Parts

Added Striped wrist.
Added Striped arm.
Added Striped torso.
Added Striped Thin torso.
Added Heel boot.

Headwear

Added Undercut hair.
Added Messy hair.
Added Balding hair.
Added Salakot hat.
Added Lowered Hood hat.
Updated Cap hat.

Accessories

Added Quiver.
Added Layered Chestplate.
Added Scout Pauldron.
Added Enforcer Pauldron.
Added Goblin Nose.
Added Goblin Ear.
Added Fins.
Added Double Fins.
Added Triple Fins.
Added Wind-Up Key.
Added Zipper.
Added Laurel Crown.
Added Toga.
Added Cloth Belt.
Added Many Belts.
Added Infrared Goggles.
Added Parrot Beak.
Added Bunny Ear Headband.
Added Duck Bill.

Stickers

Added Racer.
Added Textless Racer.
Added Skull Shirt.
Added Polo Shirt.
Added Space Shirt.
Added Cowboy.
Added Tunic.
Engine
Misc

Updated to latest 4.26.2 fixes from Epic. There have been some Vulkan related fixes.
Updated compilers to VC 16.9.2, Clang 11.1.0 and updated local dependencies.
Updated NVIDIA DLSS 2.1 plugin.
Bug Fixes
Crashes

Fixed multiple crashes caused by editing properties in the minigame editor.
Fixed crash attempting to remove a team that doesn't exist.
Fixed crash trying to access weapon properties from animation worker threads.
Fixed crash trying to access reverb settings from the audio thread after they had already been garbage collected.

Interfaces

Fixed failing to remove a player part by dragging still causing it to be revealed in the catalog on releasing the mouse.
Fixed being unable to load a save file with double click when it is already selected.
Fixed some incorrect icon texture groups.

Player Parts

Minor changes to the display name of Medium and Short hair.
Fixed striped parts using different shades of gray.
Fixed several stickers causing the torso to darken.

Weapons

Fixed Bow not being in the Medieval category.
Fixed Knife not enabling light gear footstep layer.
Fixed weapons appearing in wrong pose for a single frame when equipped.

Minigames

Fixed ability to freeze servers using specific minigame configurations.
Fixed inverted permission check for using /TP in minigames.
Fixed unassigned team settings being reset when changing between Sandbox and Deathmatch game modes, now they are migrated properly just like custom team settings.
Fixed loading a minigame preset that creates new teams displaying correctly in the editor, but failing to actually create the teams on applying the changes.

Maps

Fixed non-default reverb settings persisting when leaving a server and joining another that uses default.

Misc

Fixed being unable to interact with interactive bricks by using the E key in minigames with brick painting permissions disabled.
Detailed Changelog (CL6781)
This is an exhaustive list of every change in the patch.
Building
Misc

Save files can now compress the embedded screenshot as jpg if that results in a smaller file size.
UI
Misc

Improved display of ban durations in UI and chat, it now summarizes the time as "expires in 5 minutes" etc. instead of displaying overly accurate millisecond timestamps.
Improved display of ban rejection messages, now displays the summarized time left till expiration instead of a timestamp in the host's time zone.
Improved responsiveness of item catalog tab, icons are now generated before bricks so you aren't stuck waiting on them.
Gameplay
Minigames

Added per-team option to disable the camera blocked effect for players. Disabling player collision on a brick now uncovers faces of adjacent bricks with collision enabled, so there is no longer the problem of players unintentionally seeing through the entire build.

Player

Improved sitting pose, it no longer offsets the player to the back.
Can now blend other emote animations and flail arms while sitting.
Darkened the camera blocked effect to prevent "flashbang" in dark environments.

Weapons

Melee weapons can now actually swing up and down depending on your aim. This brings first and third person animations much closer in sync.
Melee hit verification on the server side now works off the first person pose for players in first person, significantly reducing false hits.
Improved Arming Sword, Handaxe, Zweihander, and Battleaxe swing animations.

Items

Health Potion heal amount now scales with the size of the item.
Improved Health Potion pickup materials.
Maps
Environment Settings

Added ability to change the moonlight intensity at night.
Added ability to change the moon visibility in the night sky.
All environment sliders now preview changes live as you drag them.
Cosmetics
Headwear

Stickers

Added Camo.
Added Camo Lashes.
Added Furrowed.
Added Furrowed Lashes.
Added Neutral.
Added Bug Eyes.
Added Triple Eyes.
Servers & Hosting
Interfaces

Added setting to disable the camera blocked effect outside of minigames.
Engine
Misc

Updated to latest 4.26.2 fixes from Epic.
Bug Fixes
Crashes

Fixed crash closing the game while blog images are loading.

Interfaces

Fixed flipped condition for marking a team as deleted when loading a new minigame preset. This fixes some cases of obsolete teams not getting cleared up.
Fixed applying a minigame preset that changes team settings back to the default value failing to actually apply those changes on submit.
Fixed allied teams setting displaying at the bottom of the team settings in a second "Basic Settings" category.
Fixed allied teams setting breaking due to newlines being replaced with "\n" when opening the editor on an existing minigame.
Fixed item catalog jumping around on screen a lot when trying to fill minigame starting items.
Fixed attempting to scroll a long list in a combo box also scrolling the outer view.
Fixed missing icon for Wave emote.

Weapons

Fixed bug causing weapons to fast forward when triggering some actions that require a minimum wait time late, i.e. second melee swings being too fast.
Fixed equipping weapons causing players to stand up from crouching.
Fixed being able to put away a charged Handaxe.
Fixed Bow charge duration being slightly too long, causing it to be out of sync with the nocking sound.
Fixed one frame animation flicker when switching between two weapons, caused by the engine caching animation relevant properties before updating the state for the current tick.
Fixed multiple cases of weapons not using additive animations, breaking sitting and crouching when using them.
Fixed multiple cases of animations getting stuck after unequipping weapons.

Items

Fixed being able to overcharge your health with Health Potions.

Maps

Fixed broken replication of fog settings for late joining players.
Fixed ground becoming bleached when setting the accent color to a brighter one.
Fixed ground missing always relevant flag so it would not replicate when far away.